Jeff Kidd Hired as Sterling's Men's Soccer Coach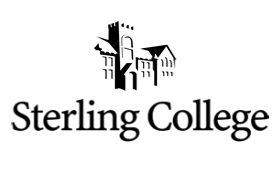 Sterling, Kan. – Sterling College Athletic Director Gary Kempf announced today the hiring of Jeff Kidd (Sterling College '05) as Head Men's Soccer Coach for the Warriors.
Kidd comes to Sterling from Bethany College in Lindsborg, Kansas, where he has been the head men's soccer coach for the Swedes the past four seasons. Under his leadership, the Swedes have made back to back appearances in the KCAC postseason tournament. In 2010, Kidd's Bethany squad finished fourth in the final standings of the KCAC.
"I am very excited about the hiring of Jeff as our Men's Soccer Coach," said Kempf. "Not only does Jeff have proven and successful head coaching experience, but he has a thorough understanding of Sterling College, and a tremendous loyalty to his Alma Mater. His understanding of Sterling's mission will enable to live, coach, and recruit through his Faith."
"I am excited to have a chance to come back and lead a program that provided me with an opportunity to compete at high level," said Kidd. "I look forward to the opportunity to lead young men in the ways of Christ and give them an experience like I had at this quality institution."
While at Bethany, Kidd produced 14 All-KCAC players including the 2007 and 2009 KCAC Freshmen of the Year. When Kidd took over at Bethany, the Swedes were coming off of a winless season in 2006. Jeff was able to turn the program around and make Bethany a contender in the KCAC.
Prior to coaching at Bethany, Kidd served as the head men's and women's soccer coach at Great Bend High School in Great Bend, Kansas for two seasons. In those two seasons with the Panthers, Kidd produced nine All-WAC players, two All-Region players, and one All-State player.
During his collegiate playing career, Jeff was one of the top players in the KCAC for the Warriors. While playing for Sterling, Jeff was named KCAC Player of the Year once, team MVP three times, First Team All-KCAC three times, Region 4 Player of the Week once, and KCAC Player of the Week five times.
Kidd will take over the program immediately and will jump right in to late season recruiting.
Jeff and his wife Lisa are excited to start their journey here in Sterling and look forward to seeing what the Lord will do in this next stage of their lives.
Sterling College is a member of the Kansas Collegiate Athletic Conference (KCAC), a group of ten independent institutions all located within the state of Kansas. The KCAC is a member conference of the National Association of Intercollegiate Athletics (NAIA).
For more information, please contact the SC Sports Information Office at 620-278-4656.