Joel Wood to speak at Baccalaureate Ceremony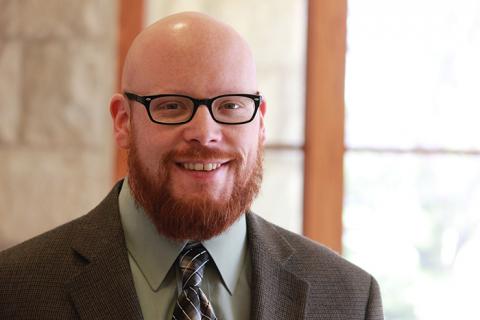 Joel Wood, pastor at the Sterling Reformed Presbyterian Church in Sterling, Kan., will be the speaker for the 2013 Sterling College Baccalaureate Ceremony. His speech is titled "The Word and the Rest of Your Life." The service will take place on Friday, May 17, at 7:30 p.m. in Culbertson Auditorium on the Sterling College campus. A reception will follow on the south side of Spencer Hall. The event is open to the public.
Wood earned his Bachelor of Arts in Educational Ministries and Music from Moody Bible Institute and his Master of Divinity from the Reformed Presbyterian Theological Seminary, where he is currently a Doctor of Ministry candidate.
In 2009, Wood became the pastor at the Sterling Reformed Presbyterian Church. He is a member of Synod's Committee for Vital Churches and has served as a member of the Midwest Presbytery's Ad Interim Commission. Wood has also taught at Sterling College as an adjunct lecturer for several courses including Greek II, Jesus, and Foundations in Servant Leadership.  He has been a guest speaker at various men's and youth retreats across the country.