John Harding named Head Volleyball Coach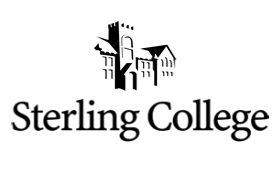 Sterling College Athletic Director Andy Lambert announces today the hiring of John Harding as head volleyball coach for the Lady Warriors.
Harding comes to Sterling College from Cordova High School in Cordova, Alaska, where he has led the Wolverines for nine seasons. Under his leadership the team went to the Alaska State Championships eight times; finishing as champions in 2005, 
2006, 2007, runner-up in 2002, 2003, 2004 and third place in 2008.
"I am extremely pleased that John will be the next head volleyball coach at Sterling College", Lambert said. "His success on the court has been extremely significant and we believe he will continue our strong volleyball tradition. His life experience and maturity will be a huge asset not only to our volleyball program, but also to our athletic department, college, and community."
Harding's team was the Aurora Conference Champions four times. He was also named the Aurora Conference coach of the year four times. Harding has had the privilege to coach twenty-three state championship all-tournament selections including one outstanding hitter, two outstanding setters, and two outstanding liberos.
Harding takes over the helm of the Lady Warrior volleyball program that finished the 2009 season 19-11 overall, and finished third in the conference, with a 13-5 KCAC record.
hHarding plans to begin on May 1 and will be able to have some spring practices while the players are still on campus. He will move here with his wife Piper and their children: Luke, 8, and Zoe, 4. They are excited to be moving and can't wait to see what the Lord will do in this next stage of their lives.
Sterling College is a member of the Kansas Collegiate Athletic Conference (KCAC), a group of ten independent institutions all located within the state of Kansas. The KCAC is a member conference of the National Association of Intercollegiate Athletics (NAIA).
For more information please contact the SC Sports Information Office at 620-278-4324