Jonathan Woods named "KCAC Player of the Week"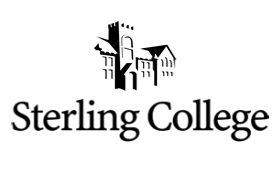 Tuesday, February 3, 2009
Sterling College senior Jonathan Woods was named the Kansas Collegiate Athletic Conference "Player of the Week" after helping lead the Warriors to big wins over Kansas Wesleyan University and Ottawa University last week.
Woods, a 6'10 center, averaged 14.0 ppg. and 13.5 rrg. in Sterling's two conference victories last week.
"Jon has played at a consistently high level all season," said Sterling College Head Coach Dean Jaderston. "He's leading the league in rebounds and blocks, and leading our team in scoring. We base our defensive pressure around the fact that he's behind us and will protect the basket any time someone drives. This past week he really showed all the dimensions of his game, defense, rebounding, and scoring, and was a big reason we defeated 2 teams who were tied for 2nd in the conference."
In the first game of the week, Woods scored 20 points and grabbed 16 rebounds and had 5 blocks in a win over Kansas Wesleyan University, 66-62. Woods nailed a three pointer in the last minute of the game as the shot clock expired to give Sterling the win on the road.
Woods finished the week with another impressive night with 8 points and 11 rebounds in their 74-68 win over Ottawa University. The Warriors stand alone in first place in the KCAC race with a one game lead over the University of Saint Mary.
Woods is majoring in Exercise Science at Sterling College.