Julich to participate in seminar on nuclear weapons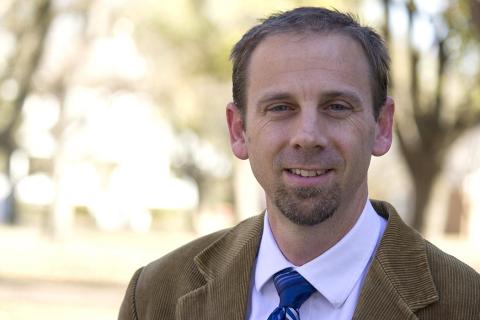 For Sterling College Assistant Professor of History Dr. Daniel Julich, a normal summer break is filled with preparation for the upcoming academic year. However, the summer of 2013 will bring a unique opportunity for Julich as he was recently selected to participate in one of the Council for Christian Colleges and Universities' annual faculty seminars.
The CCCU is partnering with the World Evangelical Alliance for the conference titled "Nuclear Weapons and Our Globalizing Century: A Multidisciplinary Challenge for the Christian Academy" that will take place in the cities of Osaka, Kyoto, Nagasaki, and Hiroshima, Japan from Aug. 3-13, 2013.
With the conference being held in historically significant cities from World War II, the seminar will seek to address many questions and concerns that surround the role of nuclear technology in today's complex world. The seminar will include opportunities for participants to interact with church leaders, public officials, peace activists and survivors of the nuclear bombings in Japan. Other colleagues from across the CCCU will also be participating in the seminar.
"It is really wonderful to see faculty members contributing to their profession and influencing higher education beyond the College," said Vice President of Academic Affairs Dr. Gregory Kerr. "This is an excellent example of how our faculty members are consistently learning and growing in their fields. It will also be great having Dr. Julich represent Sterling College as he interacts with professors from across the country."
When Julich initially found out about the opportunity, he was intrigued by the topic of the seminar and the connections it could have to his teaching of world history. The application to attend the seminar was extensive and included responses to questions regarding Julich's interest in the topic as well as ways it would benefit his classes.
"As the faculty member in the history department who is responsible for teaching non-Western history, this seminar gives me an excellent opportunity to reflect on issues that are timely and beneficial for students to consider," said Julich. "I am also interested in thinking through a Christian response to nuclear weapons and the ways that those in our country, and in other parts of the world, view their continuing proliferation and the problems that this raises."