KCAC Basketball Changes Postseason Format and Championship Location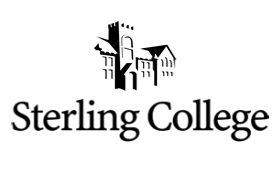 Wednesday, December 15, 2010
Wichita, Kan. - The Kansas Collegiate Athletic Conference (KCAC) has changed its 2010-11 Men's and Women's Basketball postseason format and moved the Championship finals to Hartman Arena, in Park City, Kansas.
For the first time, the KCAC is moving both the Men's and Women's Basketball Championship to a neutral site. 'KCAC Hoops at Hartman Arena' will feature both games on February 28, 2011, with the men's final at 6:00 PM and the women's fin al at 8:00 PM.
"The move to a neutral site provides a great opportunity for our athletes," said Dr. Scott Crawford, KCAC Commissioner. "There are just so many advantages to moving the finals to a neutral site and Hartman Arena is a great fit for the conference."
There is a good chance that one or both Sterling College basketball teams will participate in the 'KCAC Hoops at Hartman Arena' event as the women were preseason favorites in the conference and the men were picked second in the KCAC Preseason Coaches' Poll.
"Moving the KCAC Basketball Championships to Hartman Arena gives Sterling College's outstanding athletes an opportunity to showcase their talent on a larger stage," said Dr. Paul J. Maurer, Sterling College President. "Having the championships in Wichita will also help the College's visibility and name recognition in the largest city in the state of Kansas."
The other major change to the tournament is the elimination of postseason play-in games, reducing the conference tournament field from 10 teams to 8 on each side.
All tournament games leading up to the finals will still be played at the higher seeded campus' sites. In past seasons, all teams have played in the conference tournament and all postseason games have been hosted by higher seeded teams.
The KCAC selected Hartman Arena as the site for its Men's and Women's Basketball Finals because of its central location in the conference, stadium size and quality of facilities.
Another new feature will be the presentation of the All-KCAC Women's Basketball awards during halftime of the Men's Championship Final and the All-KCAC Men's Basketball awards during halftime of the Women's Championship Final.
General admission tickets are $10 and include entry to both games. Tickets go on sale on December 16, 2010 and are available through Stage 1 Tickets at http://www.stage1tickets.com/.