Kraft and Tinkel named NAIA All-Americans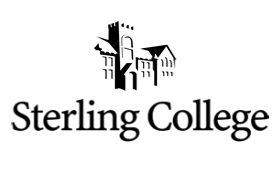 Sterling College seniors, Ashley Kraft and Jacci Tinkel, received NAIA Division II All-American honors, following their impressive individual seasons and leading the Lady Warriors to a 27-6 overall record and a trip to the NAIA Division II National Tournament. Sterling also was the KCAC regular season Co-Champions this past year.
Kraft, 5'10, forward was named to the NAIA All-American Second Team after averaging 17.24 ppg and 8.06 rpg for SC during the 2008-2009 campaign. Kraft, a Ransom, Kansas native is the third Sterling College women's basketball player to be named to the NAIA All-American Second Team.
Kraft was an Unanimous All-KCAC First Team selection and named to the KCAC All-Defensive Team for the second consecutive year in a row.
Ashley finishes her career Sterling's sixteenth player to score over 1000 points
Kraft also recorded nine double-doubles this past season and led the Lady Warriors in field goal percentage 52.4% and steals 2.58 per game.
"Ashley has had a tremendous career," said Head Coach Lonnie Kruse. "She is in our top ten career wise in scoring, rebounding, and steals. Ashley's stats would have been better if it had not been for two ACL injuries. She has been a driven athlete, who had a desire to improve and to win. She has been a major part of our success in winning conference championships and going to nationals. It is a great honor to be named 2nd Team All American."
Kraft is majoring in business administration and sports management at Sterling. She is the daughter of Aaron and Candy Kraft of Ransom, Kansas.
Jacci Tinkel
Tinkel, 5'3, point guard was named to the NAIA All-American Honorable Mention Team. Tinkel started in every game for the Lady Warriors this past season. She averaged 9.6 ppg. and 3.5 assists per game. She was an Unanimous First Team selection for the first time in her career.
"Jacci was a great addition to our team two years ago as a transfer," commented Kruse. "She learned our system very quickly and became a leader on the floor as our point guard. Jacci was a hard worker and fit in very well. She is very deserving of being named H.M. All American."
Tinkel is majoring in Pre-Nursing at SC and is a native of Topeka, KS. She is the daughter of Jerry and Jill Tinkel.