Kruse Named 2011 KBCA Coach of the Year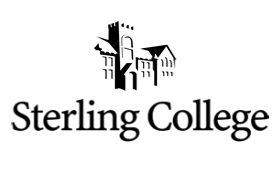 Sterling, Kan. – Sterling College Women's Basketball Coach Kruse has been named the 2011 Kansas Basketball Coaches Association (KBCA) Four Year College Women's Coach of the Year. Kruse will be honored in front of the KBCA reception on August 4th at Washburn University during the KBCA All-Star Game Festivities.
SC finished the 2010-11 season with an overall record of 27-6, 16-2 in the Kansas Collegiate Athletic Conference (KCAC) and won its fifth straight KCAC Regular Season crown. After finishing as the runner-up in the KCAC Championship Tournament, Sterling traveled to the State Farm-NAIA Women's Basketball Championship in Sioux City, Iowa were they defeated Valley City State University (N.D.) in the first round before losing to eventual national champion Northwestern College in the second round. The Lady Warriors finished the season ranked 13th in the NAIA Women's Basketball Coaches' Top 25 Poll.
During the 2010-11 season, Kruse produced a Second Team NAIA All-American (Britany Gasper), the KCAC Player of the Year (Gasper), three First Team All-KCAC Players (Gasper, Jannica Schultze, Laura Patrick), two Honorable Mention All-KCAC Players (Erica Herman, Madison Lucas), the KCAC Freshman of the Year (Patrick), three Daktronic-NAIA Scholar Athletes (Megan Patrick, Kelly Curtis, Julie Penner), and was named the KCAC Coach of the Year.
Lonnie Kruse has completed 30 seasons as Head Coach of the Sterling College women's basketball program. Under Kruse's direction, the Lady Warrior basketball program has had 28 straight winning seasons, and become one of the strongest women's collegiate basketball programs in the state of Kansas and in the NAIA. Kruse has been named KCAC "Coach of the Year" eleven times: 1988-89, 1992-93, 1994-95, 1995-96, 1996-97, 1998-99, 2001-02, 2003-04, 2007-08, 2009-10, and 2010-11.
The Lady Warriors have posted twenty 21+ win seasons, won the KCAC regular season title twelve times and qualified fifteen times for the NAIA national tournament while under Kruse's leadership. The women have also maintained a high national ranking, ending fourteen of the last seventeen seasons in the top twenty-five nationally.
During his coaching tenure, Kruse has produced 65 First Team All-Conference selections, 51 All-Conference Honorable Mention selections, ten KCAC "Freshmen of the Year", ten NAIA Honorable Mention All-America selections, two Third Team NAIA All-America, five Second Team NAIA All-America selections and one First Team NAIA All-America. Since 1989, Coach Kruse has also seen 36 different players become NAIA All-American Scholar Athletes.
Coach Kruse's win/loss record at Sterling is currently 664-197 (77%), which places him in the top ten in career victories and winning percentage among current coaches in the NAIA. Kruse is also the All-Time Winningest Women's College Basketball Coach in Kansas History.
Kruse is a 1971 graduate of Sterling College where he participated in basketball and track. Kruse graduated from Sterling as its all-time career scoring leader in men's basketball with 1,540 points. He is currently third on the SC career scoring list.
Lonnie and his wife Carol have four daughters; Lisa, Darci, Stacie and Erin. All four of Kruse's daughters played basketball for their father while attending Sterling. Lonnie is also the proud grandpa (PaPa) of eight grandchildren.