Lady Warrior Softball Looks to Rebound after Nine Game Losing Streak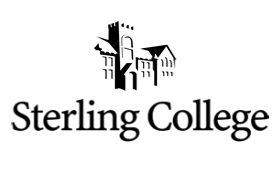 Sterling, Kan. – The struggles continued last week for the Sterling College Lady Warrior softball team, as SC dropped all four games in the week to KCAC opponents, building their current losing streak to nine games. In the early part of the week, Sterling played a double header against Kansas Wesleyan University and lost 5-9 and 6-8. Kansas Collegiate Athletic Conference (KCAC) leading Bethany College traveled to Sterling for the second conference series of the week for Sterling. The Lady Warriors dropped both games to the Swedes 1-8 and 5-10. With one week left in the KCAC regular season, Sterling is tied for seventh with a 4-10 conference record, 14-28 overall.
Against Kansas Wesleyan, the SC bats had no problems scoring runs as the Lady Warriors scored 11 runs over the double header. Lady Warrior centerfielder Mallory Koschany had a hot bat for Sterling, collecting six hits including a double in the two games. Koschany also stole four bases in the series. Kayla Lassiter collected her tenth homerun of the season during the second game and had three RBI's in the series.
Defensively, Sterling struggled during the KWU series. The Lady Warrior pitching staff gave up 17 runs on 24 hits during the series and fielders committed six errors. Even with the explosion of offense for SC, the defensive struggles could not be overcome as the Lady Warriors dropped the first game 5-9 and the second game 6-8.
Sterling's offense failed to show up in the first game against Bethany College as the Lady Warriors were only able to manage one run on seven hits. Koschany continued to swing a hot bat from the lead off sport in the lineup, going two for four in the first game and five for eight in the series. The lone first game RBI came from Jessica Steere. Bethany's bats did not struggle as the Swedes collected eight runs on 12 hits for the 8-1 victory.
In the second game, Sterling had more offensive success. Koschany collected two RBI's on her three hits and SC was able to put five runs on the board. Unfortunately, the defense would struggle in the second game with eight errors and would give up five unearned runs on the way to a 5-10 defeat.
With just one week left in the KCAC regular season before the 2011 KCAC Softball Championship Tournament in Wichita, Kansas at the Two Rivers Softball Complex on May 4-5, the Lady Warriors are tied for seventh in the KCAC with a 4-10 conference record, 14-28 overall. SC has one remaining conference series this week when they host Ottawa University on Tuesday. Game times are 5:00 pm and 7:00 pm.