Lady Warriors Advance to Sweet 16 With Win Over Valley City State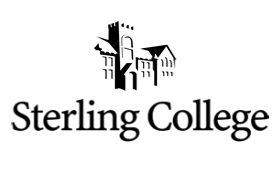 Sioux City, Iowa - The Sterling College Lady Warriors advanced to the Sweet 16 round of the NAIA Women's Basketball Division II National Championship Tournament late Wednesday night with a 71-65 win over the Vikings from Valley City State at the Tyson Events Center in Sioux City, Iowa. Sterling overcame a poor three point shooting night and 24 turnovers to advance over a Viking team that gav
e the Lady Warriors a scare in their first ever appearance in the NAIA Tournament.
SC trailed for most of the first half as Valley City's Kristen Bearstail hit three out of five three point attempts and scored 13 points all in the first half. The Viking's Amanda Brown started the game on a 4-0 run, giving Valley City the early lead. Sterling would trial until the 4:33 when Britany Gasper would tie the game with a free throw. On their next possession down the court, Sterling would go to Gasper again and take a two point lead at the 3:50 mark in the first half. The Lady Warriors would build the lead, mainly from the free throw line, and take a 38-33 lead into the half.
In the second half, Sterling would struggle again early and turn the ball over. Valley City would use those turnovers to cut the lead to one point just three minutes into the half. At that point, Coach Lonnie Kruse would go to his bench and unleash Laura Patrick, Cassie Spliess, and Kelly Curtis who all had big second halves for Sterling. Patrick contributed with her rebounding, offensive creativity, and defensive hustle. Spliess would hit two critical 17 foot jump shots down the stretch and pull in a couple of big rebounds. Curtis provided a defensive spark and allowed Sterling to build its lead. When the second half was over, the Lady Warriors were victorious, 71-65.
Gasper led Sterling in scoring with 17 points and had eight rebounds. Patrick had a big game for Sterling, scoring 14 points, pulling down eight rebounds, dishing out five assists, stealing the ball twice and collecting one blocked shot. Cami Racette was also in double figures for Sterling with 11 points.
Valley City's Bearstail led all scorers in the game with 22 points. Brown scored 17 and Jacklyn Mitchell scored 10.
With the win, Sterling advances to the next round of the tournament where they will face Northwestern College (Iowa), the top seeded team in Sterling's bracket. That game will be at 5:15 pm in the Tyson Events Center in Sioux City.