Lady Warriors Blowout Central Methodist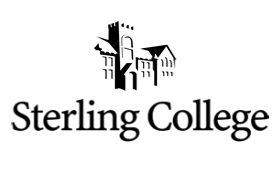 Friday, December 31, 2010
Hillsboro, Kan. - The Sterling College Lady Warriors basketball team was without three key players against Central Methodist College in their final game of the 2010 calendar year. Megan Patrick, Candace Ewert, and Carley Chambers all missed the game due to injuries, but Sterling still prevailed over Central Methodist 71-41. Strong senior leadership continues to be an asset for the Lady Warriors and played a big role in the 30 point blowout at the Tabor Classic.
Senior Madison Lucas, starting in the place of the injured Patrick, had a monster game for SC. Lucas scored 15 points, pulled down six rebounds, dished out four assists, swatted two shots, and stole the ball twice in a game that was never really in doubt.
Britany Gasper added to Lucas's senior leadership in the game, scoring 15 points and pulling down six rebounds as well. The senior forwards combined for 30 of Sterling's 71 points in the game and provide the Lady Warriors with an experience frontcourt that will be critical in KCAC play.
Young players continue to step up for Sterling as well. Freshman Laura Patrick had 16 points, two rebounds, and three assists. Sophomore Cassi Spliess played well coming off the bench for SC. Spliess has transitioned to the forward position after playing the guard position for the Lady Warriors in 2009-10. In the game, Spliess was able to score seven points for SC.
The win makes the Lady Warriors 12-1 on the season, 4-0 in the KCAC. SC will play again tomorrow in the Tabor Classic at 1:00 pm against Hastings College. KCAC play resumes on Thursday when Friends University travels to Sterling to take on the Lady Warriors at 6:00 pm.