Lady Warriors Defeat Dallas Christian in Season Opener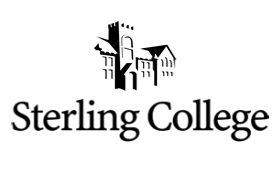 Friday, September 3, 2010
Sterling, Kan. - The Sterling College Lady Warriors opened the 2010 Volleyball Season on Friday evening in a Sterling Invitational match against Dallas Christian College. The match was the first collegiate coaching competition for new Sterling College Head Coach John Harding. In his first career match, Sterling College defeated the Crusaders three sets to none.
It did not take the Lady Warriors long to get started in the first set, scoring eight straight points before allowing Dallas Christian to score. The Warriors continued the barrage of attacks, taking the first set by a score of 25 to 8. The second set was closer, with the Warriors winning again 25 to 14. Dallas Christian was never able to get going, even in the third set. In the third set, the Warriors never let up, winning the set 25 to 5.
Sara Steria led the Lady Warriors in kills with ten while Brooke Denton added five kills. Gelisa Thornton added another four kills.
Adriana Gonzalez had a big game with 37 assists and seven aces. Gonzalez is a sophomore setter out of Tatum, Texas. In 2009, Gonzalez earned All-KCAC honors as a setter.
The win over Dallas Christian was a successful way for Harding to begin his coaching career at Sterling College. In his second match, Harding will face KCAC opponent McPherson College in a non-conference matchup in the fourth game of the Sterling Invitational.