Lady Warriors fall to Cornerstone in first round of the NAIA Div. II Basketball Tournament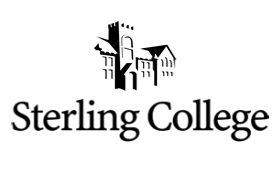 SIOUX CITY, Iowa. – No. 4 seed Cornerstone University (Mich.) held on for 64-55 victory of the fifth seed, Sterling College Lady Warriors in the opening round of the17th annual NAIA Division II Women's Basketball National Championship at the Tyson Events Center/Gateway Arena in Sioux City, Iowa.
Cornerstone(25-8) had to rally late to keep the game close then distanced themselves with free throws to earn the nine point victory. Sterling pulled ahead with a basket by Jacci Tinkel at 55-52 that would be that last points scored by the Lady Warriors in the final 2:55. Following a Cornerstone timeout, the Golden Eagles Tami Thelen hit from long distance to tie the game. Following a defensive stand Thelen found a cutting Brooke Carter for a lay in that proved to be winning basket for Cornerstone.
Sterling (23-7) had their opportunities to get back into the ball game but failed to connect from the field, shooting 0-for-6 in the waning moments of the first round contest. The Lady Warriors leave the tournament in the first round for the first time in eight appearances.
Cornerstone was led offensively by junior Jenna Plewes with 22 points on 7-of-13 shooting from the field, along with shooting 8-for-10 from the free throw line. Junior Kara Overbeek added 18 points for the Golden Eagles.
The Lady Warriors were led by the junior Hillary Stucky with 17 points, while Ashley Kraft contributed with 11 points for Sterling.
Cornerstone advances to the second to take on the winner of the Northwestern (Iowa) vs. Holy Names (Calif.) at 7:30 p.m. on Friday.
For more information on the NAIA Division II Women's Basketball National Championship visit www.naia.org.