Lady Warriors Look Forward to Semi-Final Matchup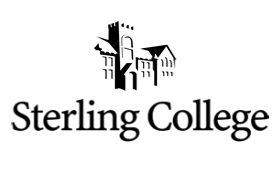 Thursday, February 24, 2011
Sterling, Kan. - On Thursday night in the Gleason center the Sterling College Lady Warriors defeated the Bethany College Swedes in the Kansas Collegiate Athletic
Conference (KCAC) Women's Basketball Championship Tournament Quarterfinal Round. Sterling won the game 65-51 without two key players who experience season ending injuries in the last week. Jannica Schultze injured her knee on Saturday in Sterling's regular season finale, and Kayla Eilert injured her knee in practice on Monday.
In the first half, Sterling struggled from behind the three point arc, going two for nine and shooting only 22%. Sterling was able to build a ten point lead in the half, but was unable to truly distance themselves from Bethany early in the game. The Swedes fought on the boards and played tough defense in the post, triple teaming Sterling's Britany Gasper at times, to keep within striking distance. At the half, the score was 35-25.
Bethany came out in the second half determined and quickly cut the lead to just two points. The Lady Warriors were forced to battle in the second half as Bethany continued to pressure SC in the post and force the Lady Warriors to shoot from the outside. That strategy would have worked as SC shot four for 19 from three point land, but Sterling's defense was able to turn pressure into points. Sterling forced the Swedes into 25 turnovers that turned into 26 points. Defense allowed the Lady Warriors to overcome a lackluster shooting night for a 65-51 victory.
Both of Sterling's front court starters scored in double figures. Gasper led all scorers with 16 points, had four rebounds, dished out five assists, and stole the ball three times. Madison Lucas scored 12 points and pulled down six rebounds.
Cathy Wade led Bethany in scoring with 14 points and had seven rebounds. Emily Dwerlkotte scored 10 points and pulled down seven rebounds.
With the win, Sterling advances to the KCAC Women's Basketball Tournament Semi-Final Round and will host Bethel College in the Gleason Center on Saturday. Game time is 7:00 pm. Sterling is now 25-4 on the season.