Lady Warriors Nearly Upset 2010 KCAC Champion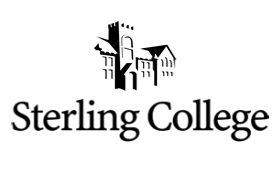 Tuesday, September 13, 2011
Sterling, Kan. – In the Gleason Center on Tuesday night, the Sterling College Lady Warrior volleyball team nearly upset raining KCAC Champion Friends University in five sets. Sterling would take the first set, lose sets two and three, battle back to take set four, and narrowly miss a comeback in set five. Friends would be able to pull out the game, but Sterling can take away a lot of positivity from the match.
Sara Steria would lead Sterling offensively, collecting 19 kills and leading all players in that offensive category. Steria would also have 13 digs, seven assists, and three aces in the match. Also in double figure kills for SC was Makenzie McIntyre with 13 and Carly Cramton with 10.
Adriana Gonzalez continued to be the floor general for Sterling, collecting a game high 41 assists in the match. Gonzalez would also have 17 digs and three kills.
Mamaiataloa Fiaseu was the defensive leader for Sterling, digging the ball 21 times, but the game high in digs would go to Friends's Kristen Baker with 23.
Friends had two players in double figure kills with 11 by Courtney McCune and 10 by Carrie Kahn.
The loss drops Sterling to 0-2 in the KCAC and 5-6 overall. The Lady Warrior's next match will be on September 13th in Hillsboro to take on the always tough Tabor College Bluejays. Game time is 7:00 pm.