Lady Warriors Shut Out by Bacone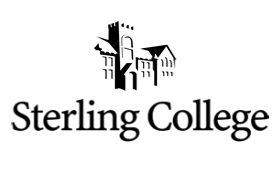 Tuesday, September 13, 2011
Sterling, Kan. – Injuries heavily affected the Sterling College Lady Warriors in their women's soccer match this afternoon against Bacone College. Michelle Malette, Erika Albertson, and Ana Sarabia all went down with game ending injuries in 4-0 loss for Sterling. Lacey Rhoads was also injured in the match, but was able to return. Bacone capitalized on the SC injuries in the second half, scoring three goals on their way to the 4-0 win.
In the first half, the two teams fought for possession and an advantage in the midfield with Bacone taking control of the midfield late in the half. Bacone would use that control to put in a goal by Elsa Bustos with 57 seconds left in the half to give Bacone a 1-0 halftime lead.
Bustos would score two more goals in the second half and Demi Barai would add the final Bacone goal to get to the 4-0 final score.
Tiffany Delgado led Sterling in shots during the match, shooting five times and putting two on target. Lacey Rhoads was able to unload four shots, two on target. However, Sterling was unable to find the net on eight shots on goal.
The loss drops Sterling to 2-2 on the season. This weekend, the Lady Warriors will make a Nebraska trip, traveling to play York College on Friday and Concordia University on Saturday. Both matches kick off at 12:00 pm.