Lady Warriros Roll Over Central Christian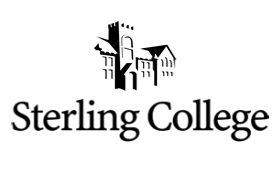 Wednesday, September 8, 2010
McPherson, Kan. - The Sterling College Women's Soccer Team defeated Central Christian College 3-0 on Tuesday night it McPherson. Sterling used 37 shots, 16 on target, to overwhelm Central Christian while Central Christian was only able to
 manage three shots, one on target.
Defense played a big role for the Warriors in the match, only allowing three shots in the match. The defense also limited Central Christian in threatening situations by giving up only two corner kicks in the entire match.
"Our defensive line played very well. Central Christian applied pressure throughout the entire game and our back line stood up to every attack thrown their way," Coach Morris said.
Sterling put up two goals early in the first half of play, demoralizing Central Christian very early in the match. The first goal was scored during the third minute of play by Lacey Rhoads, assisted by Tiffany Delgado. Kylie Yates scored the second goal of the half, unassisted, during the ninth minute of play.
In the second half, the Lady Warriors kept up the constant pressure, firing 19 shots. Yates scored the final goal for the Lady Warriors in the fifty-ninth minute of play, assisted by Rhoads. After the goal, the Warriors anchored down defensively, preventing Central Christian from making a comeback.
With the victory, the Warriors record is now 2-1. On Saturday, the Warriors will be at home against Oklahoma Christian. Kick-off is at 2:00 PM CST.