Langvardt works with Jacksonville Jaguars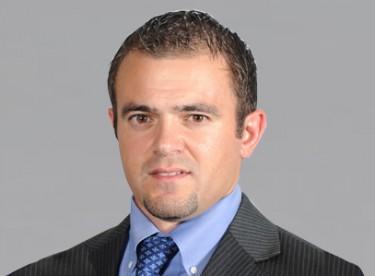 JACKSONVILLE, Fla. – Sterling College alum, Jess Langvardt, begins his first season as an assistant strength coach with the Jacksonville Jaguars this year. This is Langvardt's second stint with a National Football League (NFL) franchise after interning with the Indianapolis Colts during the 2011 season.
At Sterling, Langvardt was a four year letterman in both football and baseball from the 2001-02 school year through the 2004-05 school year. After playing at Sterling, Langvardt stayed on as an assistant coach under Head Coach Andy Lambert for the 2005 and 2006 seasons.
After leaving Sterling, Langvardt was a graduate assistant strength coach at University of Memphis from January 2009 to July 2011. Langvardt's next stop was Indianapolis with the Colts before heading to Louisiana and spending the 2012 season as assistant strength and conditioning coach at Tulane.
Following his stint at Tulane, Langvardt returned to Sterling and coached strength and conditioning for the Warriors from January through July in 2012.
Jess and his wife, Jessie, reside in Jacksonville.
Sterling is a Christ-centered, four year college located in Sterling, Kan.