Lassiter, Bell, Koschany Named All-KCAC First Team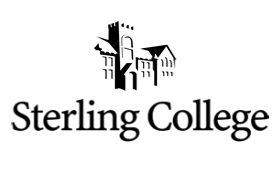 Wichita, Kan. – Five Sterling College Lady Warrior softball players earned All Kansas Collegiate Athletic Conference (KCAC) Honors in the 2011 softball season that saw SC struggle with injuries. In 2011, the Lady Warriors finished eighth in the KCAC with a 4-12 conference record, 15-32 overall.
Senior Kayla Lassiter was named First Team All-KCAC at shortstop. Lassiter was the driving force behind Sterling's offense, leading the team with 47 RBI and while hitting for a 0.397 batting average. Kayla also hit for power during the season, leading Sterling with 11 home runs and two multi-home run games. Lassiter also ranks 43 in the NAIA in RBI per game with 1.044.
Alyssa Bell, a junior, was also named First Team All-KCAC at first base. During the season, Bell hit for 0.248 average and led the Lady Warriors in doubles with six on the season. Bell also drove in 23 runs on the season, second on the team in RBI. In the field, Bell provided much needed consistency with a fielding percentage of 0.956 with a team leading 250 putouts.
Freshman Mallory Koschany was the third representative for Sterling on the All-KCAC First Team. As SC's leadoff hitter, Koschany would set the tone for the Sterling offense each game. Hitting for average was Koschany specialty and she was fourth in the NAIA in that category with a 0.510 batting average. On the base paths, Koschany was extremely effective, ranking 30th in the NAIA with 24 stolen bases.
Representing Sterling College on the All-KCAC Second Team was senior Jamie Barbosa at third base. Barbosa scored 12 runs on the season and provided Sterling with defensive consistency at the hot corner.
Sophomore Kelly Hannah was named Honorable Mention All-KCAC at second base. Hannah led the Lady Warriors in drawing walks with 33 bases on balls during the season while scoring 24 runs for the Lady Warriors.
The Lady Warrior's season ended in the KCAC Tournament, where SC went 1-2 and was eliminated by Southwestern College.