Lassiter, Koschany Highlight 2011 Softball Season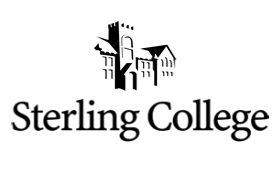 Wichita, Kan. – The 2011 Sterling College Lady Warrior softball team finished the season with an overall record of 15-32, 4-12 in the Kansas Collegiate Athletic Conference. In the KCAC Softball Championship Tournament, the Lady Warriors went 1-2, winning their first game before being eliminated with two straight losses.
Sterling won its first game of the tournament against the University of Saint Mary. Senior shortstop Kayla Lassiter had a monster game for SC with four hits including a home run and a double, and four RBI as the Lady Warriors won the game 9-8.
In their second tournament game, the Lady Warriors would only manage four hits against the top seeded Lady Swedes from Bethany College, losing 4-0.
Freshman Mallory Koschany would go three for four with an RBI for Sterling in its final tournament game, but SC would be unable to overcome Southwestern College. The Lady Moundbuilders ended Sterling's season with a 7-3 victory.
Two players stood out for Sterling during the 2011 season. As a senior, Lassiter led SC in RBI and home runs, ranking in the top ten in the KCAC in both categories. Koschany, as a freshman, led the KCAC in batting average, hitting over 0.500 on the season. Mallory was also extremely dangereous on the base paths, ranking fourth in the KCAC in stolen bases with 43.
As a team, Sterling struggled in 2011 due to a number of injuries that would prevent SC from being full strength throughout the entire season. SC was successful on the bases in 2011, ranking in the top five in the KCAC in steals.