Last Minute Rally by OWU Downs Lady Warrior Soccer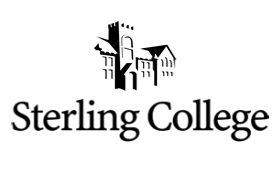 Friday, September 2, 2011
Sterling, Kan.-The Lady Warriors played host to the Oklahoma Wesleyan University Eagles Friday afternoon at SC Soccer Field. Though it was a hard fought game by both squads, Sterling eventually fell to the Eagles 2-1.

Things looked very promising for the Lady Warriors when senior midfielder Karina Noah scorched the net at 23:00 to take the early 1-0 lead. Good defense and solid goalkeeping from junior Rielee Reed kept the Warriors ahead until the 75:44 mark when OWU forward Amber Brown-Longoria snuck one in to tie the match at 1-1. It wasn't more than 5 minutes that passed on the game clock when Libby Storie, a forward for the Eagles, tallied the go-ahead goal at 80:50. The 2-1 lead was good enough for OWU to hold on to until time ran out.
That loss puts Sterling at 0-1 for the year. The Lady Warriors hope to bounce back with a solid performance when they play St. Gregory's on Saturday, September 3. Kickoff is scheduled for 1:00 P.M. at SC Soccer Field.