Last Second Field Goal Downs the Warriors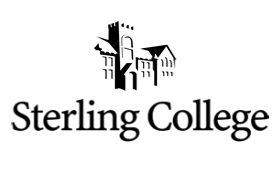 Saturday, September 17, 2011
Salina, Kan. – A 46 yard field goal by Kansas Wesleyan's Terry Stecker as time expired gave the Coyotes a 24-21 victory over the Sterling College Warriors on Saturday night in Salina. KWU was able to put up 458 yards of total offense on the Sterling defense while keeping Sterling to 250 yards of offense. Sterling had quite a few miscues, giving up 127 yards on 13 penalties while turning over the ball over once.
That one turnover came on Sterling's final drive of the game, setting up the Coyotes final drive. Kansas Wesleyan would work the ball down the field and take a timeout with two seconds left on the clock. Stecker stepped up and hit the 46 yard field goal with ease on a kick that could have been good from 55 yards out.
Sterling dominated the first half, controlling the ball for over 15 minutes in the first two periods of play. Chris Joly found the Matt James in the endzone twice in the first half and had 100 yards of passing. 93 of those 100 yards were on connections with James. On the ground, Bundrage had 38 yards on the ground in the first half. The Warriors forced three turnovers in the first half and had a first half lead of 21-14.
In the second half, the Warrior offense would be unable to find the endzone. The penalties would really play a big role in the second half, as Sterling would have over 70 yards in penalties in the second half alone. A fumble by Bundrage on Sterling's final drive would cap off a struggle in the second half offensively for Sterling. KWU moved the ball down the field and set up Stecker's game winning field goal.
The loss drops Sterling to 1-3, 1-1 in the KCAC. Sterling's next opponent will be Southwestern College next Saturday for Warriorfest. Game time is 6:00 pm. Watch it live on the Sterling College Sports Network.