Local Businesses/Organizations Contribute Funds to Bring Nationally Acclaimed Jazz Artist Kathy Kosins to Sterling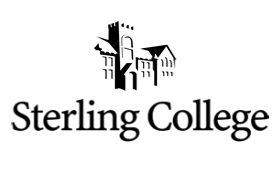 More than 20 local businesses and organizations have contributed funds to bring Kathy Kosins, critically and nationally acclaimed jazz vocalist, composer and artist, to Sterling for a concert on Tuesday, March 30, at 7 p.m. in Culbertson Auditorium on the Sterling College campus.
Kosins' 30-year career has included bookings at the Detroit International Jazz Festival, Tanglewood Music Festival and the Ocean Beach Jazz Festival in San Diego. Herb Wong of the esteemed International Association of Jazz Educators named Kosins as one of the top six vocalists of 2005 and calls her "Outstanding".
So when the Sterling College Music Department booked Kosins for a concert, Assistant Professor of Music/Director of Bands Blair Martin got to work contacting local businesses and organizations for their support.
And they have responded, ten of them significantly. Sterling Services, Reed Pharmacy, Main Street Sterling, First Bank, United Industries, Alden State Bank, JaCam Chemicals, the Rice County Arts Council, Lyons Federal Bank, and the Lyons News have each contributed more than $100 to support this cultural event and make it affordable for all members of the community.
Individual tickets for the concert are $5, and families will be admitted for $15. Children ten and under are free. Tickets are available at the door.
Kosins is also a gifted artist and teacher and will demonstrate those talents as well while on the Sterling College campus. She will teach workshops on vocal performance, art and self-promotion. Sterling College students, along with students from local high schools and McPherson College and Central Christian College, will attend the sessions.
For more information about the concert or workshops or to contribute support for Kosins' appearance, contact Blair Martin at bmartin@sterling.edu or (620)278-4293.