Local pastor joins theology and ministry faculty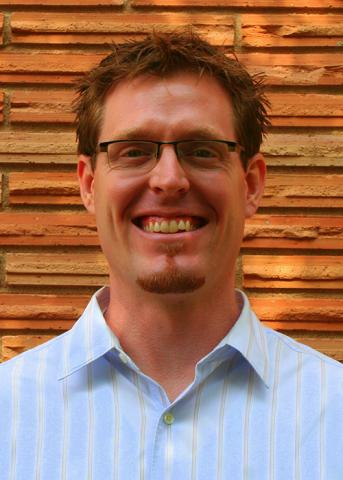 Jeff Darnauer will join the faculty for the fall 2013 semester as a half-time instructor of theology and ministry. His primary responsibility will be youth ministry courses. Darnauer earned a Bachelor of Arts in Christian Formation and Ministry, and in Biblical/Theological Studies from Wheaton College and a Master of Divinity from Nazarene Theological Seminary.
Darnauer serves as the youth pastor and praise team leader at the Sterling First United Methodist Church in Sterling, Kan. Prior to coming to the Methodist Church, he served six years as a pastor for youth and families at Nall Avenue Church of the Nazarene in Prairie Village, Kan. Through these two positions, he led mission trips to Denver, Indianapolis, South Dakota, Mexico and Guatemala.
Darnauer received the Excellence in Youth Ministry award from Nazarene Theological Seminary in 2010 and served as the coordinator for the District Council on Youth Ministries for the Hutchinson District of the United Methodist Church for the 2010-2011 term. He was published in Immerse Journal: A journal of faith, life, and youth ministry.
"Jeff will bring a dynamic energy to the Department of Theology and Ministry," said Dr. Greg Kerr, vice president for academic affairs. "With his current position working with youth, he will be able to provide insight for our students into the culture and climate of today's youth and the church. It will be a definite blessing to have Jeff on the faculty as he lives and teaches youth ministry."