LONNIE KRUSE ONE VICTORY SHY OF REACHING 600 WIN MILESTONE AT STERLING COLLEGE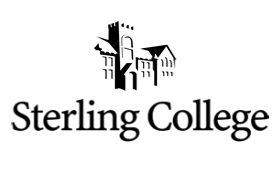 Sterling College women's basketball coach, Lonnie Kruse, is just one win shy of reaching the 600 victory mark at his alma mater.
Kruse, in his 28th year at Sterling, has led the Lady Warriors to a 16-3 start this season and a current #7 national ranking in NAIA Division II.
To date, Kruse has an overall record of 599-183 (77%) at Sterling College. Kruse has only had one losing season at SC, which came in this first year at the helm in 1981-82. Since that first year, Kruse's teams at Sterling have posted winning records for 26 consecutive years. Kruse has also had seventeen 20+ win seasons at Sterling.
During his tenure at SC, Kruse has been named KCAC "Coach of the Year" ten times and Kansas Basketball Coaches Association "Collegiate Coach of the Year" twice. The Lady Warriors have won nine KCAC regular season championships and made twelve trips to the NAIA National Tournament reaching the Final Four in 2001.
Kruse has coached 57 First Team All-KCAC players, 45 Honorable Mention All-KCAC players, and had eight different players named KCAC "Freshman of the Year". Kruse has also seen ten different players earn NAIA All-America status and since 1989, Kruse has also seen 31 different players become NAIA All-America Scholar Athletes.
Sterling will travel to North Newton, Kansas, on Saturday, January 26, 2009, for Kruse's first attempt at reaching the 600 victory milestone. The Thresher's are currently 8-5 this season. Tip-off is scheduled for 5:00 PM at Bethel College.
Current NAIA Women's Basketball Coaches (Division I & II) with 600 + wins as of Jan. 23rd 2009
Name Institution Wins Yrs.
Denny Jerome, Waldorf University* 734-335 37
Joanne Bracker, Midland Lutheran University* 715-355 39
Donna Wise, Campbellsville University* 660-283 32
Garey Smith, Grandview College 607-400 27
Lonnie Kruse, Sterling College* 599-183 28
*Only Bracker, Jerome, Wise & Kruse have earned all victories at the one institution.