Luke Cureton hired to lead Sterling College Golf Team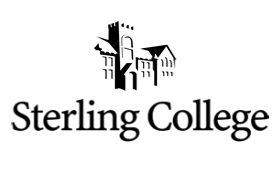 Sterling College Athletic Director Andy Lambert announced today the hiring of Luke Cureton as head golf coach for the Warriors. Cureton will also assist with the men's basketball program.
"We are pleased to announce the hiring of Luke as the head coach of our golf program," Lambert said. "Luke is well known around the SC community and will be a great asset to our golf program and our athletic department."
Cureton comes back to Sterling College after being gone for one year. Luke, a 2003 graduate, worked in admissions and in the advancement department at Sterling from 2003 – 2006. Cureton finished his Master of Education Degree in Sports Administration from Wichita State University in May of 2008. Cureton spent one season with the men's basketball team and athletic department as an intern at SC from August 2007-April 2008.
As a student-athlete at Sterling, Luke was a four-year varsity letter winner in men's basketball, two-year NAIA Academic All-American, All-Conference Honorable Mention, Outstanding Male Athlete and Sterling College Outstanding Male Graduate.
"I am excited to return to Sterling College and lead the golf program. I look forward to working with the young men and women as they grow and mature on and off the golf course," said Cureton. "Sterling College is a great place for students to develop spiritually, academically, and athletically. It's a great day to be a Warrior!"
Cureton takes over the Warrior Golf Program which is in its second season of existence. He and his wife Erin (Clark), class of '07, plan to move to back to Sterling this summer.
Sterling College is a member of the Kansas Collegiate Athletic Conference (KCAC), a group of ten independent institutions all located within the state of Kansas. The KCAC is a member conference of the National Association of Intercollegiate Athletics (NAIA).
For more information contact Justin Morris, Sports Information Director, Sterling College at (620) 278-4324.