Mandy Lee to perform senior recital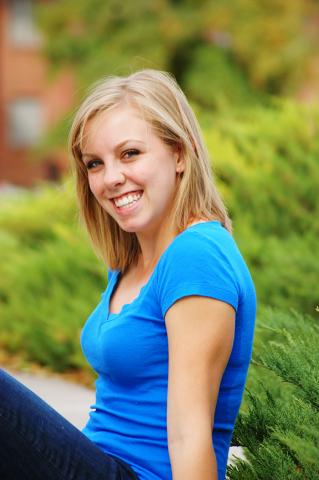 Wednesday, April 24, 2013
Mandy Lee, senior at Sterling College, will perform her senior recital in Upper Wilson on the Sterling College campus on Thursday, April 25. The vocal recital will begin at 6:30 p.m. and last approximately 50 minutes. The public is invited to attend this free event.
Lee will perform a variety of musical theatre pieces in fulfillment of her B.A. in Communications and Theatre Arts: Theatre with a minor in music. Dance will also be incorporated into the recital.
While at Sterling College, Lee performed in "Godspell," "Pirates of Penzance" and "Children of Eden." She has also been a member of the Sterling Chorale, Highland Singers, and the dance and cheer teams. In Tulsa, she participated in the Talk of Tulsa Show Chorus.
Lee is from Tulsa, Okla., and is the daughter of Robert and Laurie Lee.