Manely named Associate Dean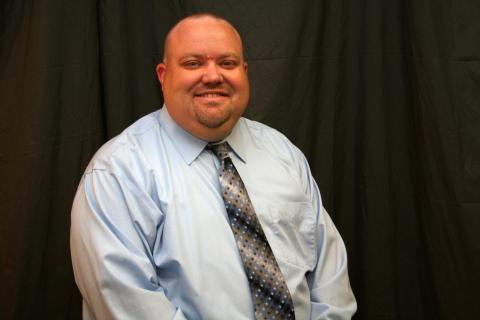 Pete Manely has been named the new associate dean for the 2012-2013 academic year. As associate dean, Manely will provide support for department chairs and aid them in their responsibilities.
He will also guide curriculum proposals as they are being developed to enhance the Sterling College curriculum and represent the Office of Academic Affairs and faculty when meeting with donors and friends of the College.
"Pete has been an influential member of the faculty and we are happy to have him take on the role of associate dean," said Dr. Gregory Kerr, vice president of academic affairs. "His positive attitude will be an encouragement to the faculty throughout the semester, and his high standards will help lead the College as we expand and strengthen our quality academic programs."
Manely said, "As associate dean, I am excited to work with my colleagues and learn more about their departments. One of my goals is to improve course offerings and times to help our students travel through the curriculum with fewer scheduling conflicts that can be frustrating to both the student and the professor. I hope to continue building the family-like atmosphere that Sterling College is known for."
Manely began working at Sterling College in 2004. Along with associate dean, he is also the director of the athletic training program, co-chair of the department of exercise science, and an assistant professor.
He earned an A.A. from Barton County Community College and a B.S. in Physical Education with an emphasis in Athletic Training and a minor in History from Charleston Southern University. Manely then attended Ohio University where he earned an M.S. in Health, Physical Education and Recreation. He has worked in the field of athletic training since 1996, was named the 2010-2011 NAIA Athletic Trainer of the Year, is the current President Elect for the NAIA Athletic Trainer's Association, is a member of the National Cheer Safety Council, and has worked with various organizations like Gatorade, USA Cheer, and Varsity Spirit Corporation.