Manely to Visit Gatorade, Speak at USA Cheer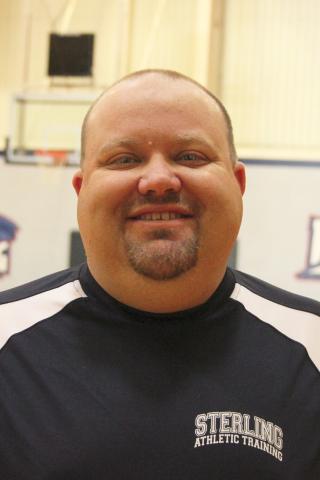 There are two things that NAIA athletic trainers are not normally invited to do, and Pete Manely, director of athletic training at Sterling College, is doing them both in the same week.
On Monday, April 23, Manely, along with over sixty NCAA Division I athletic trainers, will travel to the Gatorade corporate headquarters in Chicago. While there, the trainers will engage in a meet and greet, tour the facilities, and participate in a training session on new Gatorade products. A question and answer time, as well as a product review, are also on the schedule. All of the major Bowl Championship Series universities that use Gatorade are invited; Manely is the only NAIA trainer invited.
Manely was invited to corporate headquarters because he was a part of the initial Gatorade G-Series product use at national cheer camps with USA Cheer before G-Series hit the store shelves.
"I'm going there to open up doors for my students," said Manely. "It's networking. Who knows which students will gain from me rubbing shoulders with NCAA trainers? It's a great opportunity for me to market Sterling's program."
Many Sterling graduates go on to work for NCAA schools as athletic trainers or to pursue their master's from NCAA schools.
When the conference at Gatorade wraps up on April 25, Manely will go to Orlando, Fla., where he will speak at the Inaugural Cheer Safety Symposium as an expert on safety and how to treat injuries sustained in cheer. Manely worked with Jim Lord, the director of the American Association of Cheerleading Coaches and Administrators and director of the symposium, for eighteen years. Manely was chosen to speak at the national conference because of his years of experience.
"I've worked cheerleading camps across the nation for eighteen years," said Manely. "Karen Lew, who works in athletic training at the University of Miami, and I are considered experts in preventing, reducing and treating injuries in cheerleading."
Manely and Lew are the only two athletic trainers invited to the conference, which is a collaborative effort between USA Cheer and the American Sports Medicine Institute to provide the first comprehensive safety symposium dedicated to cheerleading conditioning, injury prevention, safety awareness and epidemiology. Sessions at the symposium include opportunities for medical professionals, athletic trainers and cheer coaches to ask questions about proper management of common cheerleading injuries.
"I love to get invited to large events so I can get Sterling's name out there and our athletic training program's name out," said Manely. "Our athletic training program is nationally known and national conferences like this increase opportunities for me to help forward students on to master's programs."