Mayor Carl Brewer to Speak at Sterling College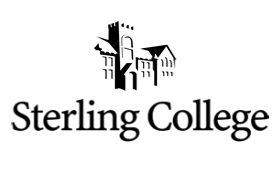 Tuesday, February 9, 2010
Sterling College is pleased to announce that the speaker for the annual Black History Month Convocation is Wichita Mayor Carl Brewer. The convocation will take place on Friday, February 19 at 10 a.m. in Culbertson Auditorium on the SC campus.
Before serving as mayor, Brewer worked as a Cessna Engineer and as a Boeing/Spirit Operations Manager. He also served as a captain in the Kansas Army National Guard. From 2001 to 2007 Brewer represented District 1 as a member of the Wichita City Council. In 2007 Brewer became the first African American to be elected mayor for the city of Wichita. In addition to holding membership in four public service committees, Mayor Brewer is very involved in the National League of Cities, the Greater Wichita Economic Development Coalition Steering Committee, the Regional Economic Area Partnership, the League of Kansas Municipalities Governing Body, and the U.S. Conference of Mayors.
Brewer has been awarded the Prentice Henry Award by Wichita Community Action, Inc.; the Northeast Wichita Best Community Hero Award; the Best Wichita Community Person Award from the Urban News; Kansas Black Expo "Friends of the Family"; League of Kansas Municipalities Leadership in Diversity Award; the GWCVB Distinguished Service Award; and the Distinguished Political and Civic Leader Award. In addition to these, Mayor Carl Brewer was awarded the honor of being the 2005 NAACP Person of the Year, joining the company of Martin Luther King, Jr. and other pioneers for civil rights.
Sterling College's Black History Month Convocation is free and open to the public.