McGlynn announced as assistant director of admissions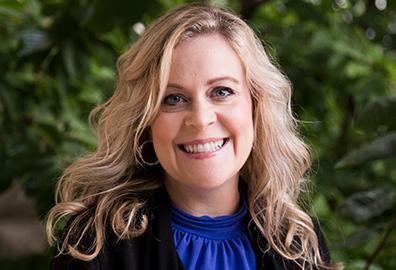 Sterling College announced Carrie McGlynn is stepping into the role of assistant director of admissions. McGlynn has been with Sterling College in the Admissions Office for 12 years, this year moving from senior admissions counselor to assistant director of admissions. She will continue to work with prospective students for specific majors but will also assist in developing and implementing new communications efforts, social media strategies and helping with the student ambassador program.
"Carrie holds the record for the longest serving admissions counselor at Sterling College. Her dedication to her students and their families as well as to the institution is second to none. She has a heart for Sterling College, her students and a strong work ethic. She regularly goes beyond the call to help students on their road to Sterling. She also shares her faith in Christ naturally in her service to others. Sterling is fortunate to have her continued commitment," said Dennis Dutton, vice president for enrollment.
McGlynn is looking forward to continuing to work with prospective students and families in her new role.
"I feel blessed to work with such great co-workers and students. I look forward to my job every day and enjoy trying to make a difference in student's lives. The transition from high school to college can be challenging for students and parents and I feel called to help minister as I can during this time and beyond. One of the most rewarding things I have experienced has been watching the students I have recruited, graduate and go on to life-changing careers. I love to hear what they are doing and where God has lead them," said McGlynn.
McGlynn's husband is 1987 Sterling College graduate Greg McGlynn who teaches theatre at McPherson High School. They have two children: James, a third-grader and Kate, a second-grader, both at Sterling Grade School.
Sterling College is a Christ-centered, four-year college located in Sterling, Kansas, with a mission to develop creative and thoughtful leaders who understand a maturing Christian faith. For more information, visit www.sterling.edu.