McGrath, Stutzman Named Daktronics-NAIA Scholar Athletes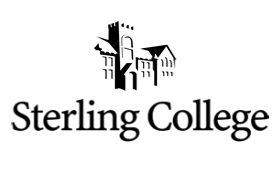 Wednesday, March 16, 2011
Kansas City, Kan. - Kenny McGrath and Trenton Stutzman were named 2011 Daktronics-NAIA Division II Men's Basketball Scholar Athletes. In order to be nominated by an institution's head coach, a student-athlete must maintain a minimum grade point average of 3.5 on a 4.0 scale and must have achieved a junior academic status.
McGrath was a senior on this year's KCAC Regular and Tournament Champion basketball team for Sterling College and is from Apple Valley, California. This season for the Warriors, McGrath averaged 5.2 points and 3.8 rebounds per game and was one of the senior leaders on the team.
Stutzman was a junior on this year's and is from Hutchinson, Kansas. Trent broke the single season three point record this season, making 88 three point baskets on the season. Stutzman also averaged 13.2 points per game and was named All-KCAC Honorable Mention and was part of the KCAC All-Defensive Team.
Sterling won the KCAC Regular Season and Tournament Championships in the 2010-11 season. The Warriors finished the season with a 21-11 record and lost in the first round of the NAIA Division II Men's Basketball National Championship Tournament in Point Lookout, Missouri.