MEGAN PATRICK NAMED KCAC "PLAYER OF THE WEEK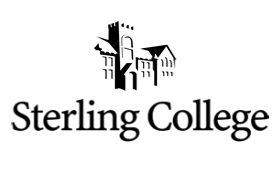 Tuesday, January 12, 2010
Sterling College sophomore Megan Patrick was named the Kansas Collegiate Athletic Conference "Player of the Week" after helping lead the Lady Warriors to wins over Friends University and #21 Kansas Wesleyan University last week.
Patrick, a 5'10 guard, averaged 28.5 ppg. and 4.5 rrg. in Sterling's two conference victories last week.
"Megan had an impressive week for us," said Sterling College Head Coach Lonnie Kruse. "She (Megan) had 31 points against #21 KWU and she also shot at least 70% from the field, free throw line, and from behind the three point line on the week, which is outstanding."
In the first game of the week, Patrick scored 26 points and grabbed 7 rebounds against Friends University.
Patrick finished the week with a game high 31 points, including 6-9 from behind the three-point line, as the Lady Warriors upset #21 Kansas Wesleyan.
Patrick is a graduate of Central Christian High School and she is majoring in English Education at Sterling College.