Men's basketball ends regular sesaon with loss to Saint Mary. Takes #1 seed into upcoming KCAC Tournament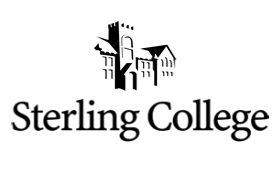 Sunday, February 22, 2009
The Sterling College men's basketball team dropped their final regular season game to the Spires of Saint Mary on Saturday night, 84-94.
Both teams used some red hot three point shooting as they closed out the regular season in dynamic fashion. Sterling trailed by three points at the half like they have done many times this season, but could not quite pull off the come back like they have done so many times this season.
Senior Chad Friess had a season high with thirty-one points and four assists. Jonathan Woods added fourteen points while Zach Goodrich had thirteen and Mac Stephenson chipped in eleven.
Sterling (20-8, 14-4), who won the KCAC Regular Season Championship Thursday night with the win over Friends, will be the #1 seed in the upcoming KCAC Tournament next week. The Warriors will play the winner of the #8/#9 play-in game between Southwestern and Bethany on Wednesday night the Gleason Center at 7:00 pm. A full bracket and scores can be viewed on the KCAC website at HYPERLINK "http://www.kcacsports.com" www.kcacsports.com
2009 KCAC Men's Post Season Tournament Schedule
Monday, February 23
No.10 Bethel at No.7 Friends, 7 p.m.
No. 9 Bethany at No.8 Southwestern, 7 p.m.
Wednesday, February 25
Southwestern/Bethany at No.1 Sterling, 7 p.m.
Friends/Bethel at No.2 Kansas Wesleyan, 7 p.m.
No.6 McPherson at No.3 Saint Mary, 7 p.m.
No.5 Ottawa at No.4 Tabor, 7 p.m.
Saturday, February 28
Ottawa/Tabor winner vs. SWC/BTHY vs. Sterling winner, 2 p.m., at site of higher seed
Saint Mary/McPherson winner vs. FRND/BTHL vs Kansas Wesleyan winner, 2 p.m., at site of higher seed
Monday, March 2
KCAC Tournament Championship, 7 p.m., at the site of the higher seeded team.