Men's Basketball wins KCAC Regular Season Championship with win over Friends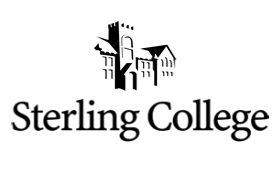 Friday, February 20, 2009
The Sterling College men's basketball team had already earned a piece of the pie last Saturday, with a win over Friends last night they get it all to themselves. Sterling beat Friends University last night,71-67, and won the KCAC Championship outright.
Sterling, who held a two game lead over Saint Mary and Ottawa, just needed to win one more game and that is what they did. But, it did not come easy. Friends did its best to deny Sterling its championship by hitting 15 of 30 shots from the field in the first half, including 6 of 14 from behind the arc, building a 40-36 lead at halftime. But in the second half, Sterling limited the Falcons to 8 of 23 from the field and just 2 of 12 from 3-point range. Friends hit two 3-pointers in the first 3 minutes and 33 seconds to build a 50-45 lead with 15:39 remaining. Jonathan Woods finally helped Sterling grab a 55-54 lead on two free throws with 7:43 remaining and kept the lead the rest of the way. Friends got within two, 69-67, on a three-point play by Brandon Graber with 17.8 seconds left. The victory ended with a free throw by freshman, Trent Stutzman, and another by Mac Stephenson and two steals.
Seniors Jonathan Woods and Mac Stephenson led the Warriors in scoring with eighteen and sixteen points a piece. Woods also led both teams in rebounds with fifteen.
Sterling, who picked up their first twenty win season in school history, will receive the KCAC's automatic birth to the 2009-09 NAIA Div. II Men's National Tournament ,held in Point Lookout, MO March 11-17, 2009. The Warriors will also be the #1 seed in next week's KCAC Tournament.
A full bracket for the upcoming tournament will be released on Sunday, by the KCAC.
More information about the NAIA Div. II National Tournament will be released early next week.