Men's Basketball Advances to KCAC Tournament Championship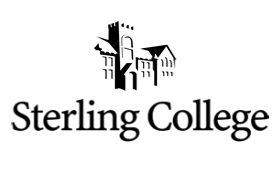 Saturday, February 26, 2011
Sterling, Kan. - The Sterling College Warriors booked their ticket to Hartman Arena for the Kansas Collegiate Athletic Conference Championship Tournament Finals b
y defeated the Tabor College Bluejays this afternoon 74-60 at the Gleason Center in Sterling, Kansas. Sterling was able to overcome a monster game by Tabor's Damon Dechant, who had 31 points and 11 rebounds. The Warriors countered Dechant with three point shooting as Sterling scored 30 points from behind the stripe in the game.
In the first half, SC came out strong and put the Bluejays down big early. Sterling started the game on a 20-6 run that included Trent Stutzman hitting two of his six first half three pointers. Through an up tempo style of play, Sterling was able to build the lead to 23 points with 5:55 to play in the first half. At that point, Tabor switched defensive philosophy to a 2-3 zone from mostly man-to-man.
During the remaining time in the first half, Tabor would go on an 11-3 run to close the half and trail only by 15 points. A three point basket by Lawson Kingsley would start the run, and Dechant would finish the run with two free throws. At the half, Sterling led 41-26.
In the second half, Tabor's zone defense continued to frustrate Sterling. The Bluejays would cut the lead to 10 points just six minutes into the half. The lead would continue to hover around 10 with each team trading baskets. Tabor would finally cut the lead under 10 points and with 8:45 to play, trailed only by seven points.
At that point, Sterling would go on a mini-run capped off by a Darius Alexander three point basket to go up by 15 and seal the game. When the final buzzer sounded, Sterling was on top 74-60.
Stutzman led Sterling in scoring with 18 points, all coming in the first half from behind the three point line. Senior Zach Goodrich also had a great game, scoring 14 points and pulling down eight rebounds. Also in double figures for Sterling was Cody Brazelton with 12 points and Kenny McGrath with 11 points.
Dechant led all scorers with 31 points. Kingsley was the only other Bluejay in double digit scoring with 11 points.
With the win, Sterling surpasses the 20 win threshold and now has a 20-10 record. The Warriors advance to the KCAC Tournament Championship on KCAC Championship Monday. The game is this Monday at 6:00 pm at Hartman Arena in Park City, Kansas.