Men's Basketball Tops Bethany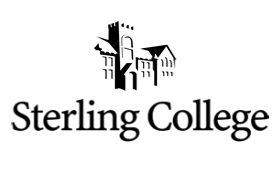 Friday, December 10, 2010
Lindsborg, Kan. - With a 70-58 victory over the Bethany College Swedes in Lindsborg on Thursday night, the Sterling College Warriors improved to 2-1 in the KCAC, which puts them in a first place tie atop the conference. Sterling gave the Swedes their first KCAC loss of the season, dropping Bethany to 2-1 in the KCAC.
Sterling attacked early and often, taking control of the game in the first half. The Sterling defense held Bethany to 26 points in the first half and would be one of the major factors that the Warriors were able to win on the road. At the half, SC had a six point lead 32-26. Bethany would struggle to score again in the second half while Sterling would continue to build on the first half lead. At the end of the game, the Warriors defeated the Swedes 70-58.
Rebounding was a major factor in the game with Sterling winning the battle of the boards 34-22. Neither team had turnover problems, an unlikely feat early in the conference season, with nine turnovers apiece. The Warriors were able to get nine more shots of than the Swedes and made six more shots.
Zach Goodrich led SC in scoring and rebounds in his third game back from injury with 15 points and seven rebounds. Joining Goodrich in double figure scoring was Zach Poole and Adam Brown. Poole had 14 points while Brown had 12 points.
Haydon Parks from Bethany led all scorers in the game with 22 points. The only other Bethany player to score in double figures was Clayton Goggins with ten points.
The Warriors are now 4-6 on the season, 2-1 in the KCAC. Sterling's next game is Saturday against the University of Saint Mary. The game starts at 7:00pm in the Gleason Center.