Men's Soccer Alumni Game Ends in Draw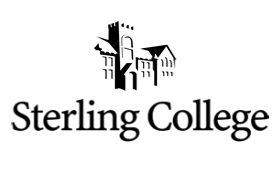 Saturday, August 20, 2011
Sterling, Kan. – In a hard fought match at the Sterling College Soccer Stadium this afternoon, the SC Men's Soccer team played to a draw with the SC Soccer Alumni in a game that was well matched and fun to watch.  Both teams would find the net in the game, playing to a 2-2 final.
The alumni were the first to score, taking a 1-0 lead into the half.  In the second half, the Warriors started to take control of the match by wearing down the alumni in the Kansas heat.  Cuyler Prichard would score the equalizer at one goal apiece, but shortly after, the alumni would take the lead again 2-1.  With the game appearing to be over, SC stole the ball with 40 seconds left to play and added the game tying goal with 30 seconds left to play.
When the final horn sounded, all of the players on the field congratulated each other on the well played game, meeting at center for some fellowship and a group photo.
The Warriors' season will open up on August 27 in Edmond, Oklahoma at 5:00 pm with a match against Oklahoma Christian University.