Men's Soccer Falls to Oklahoma Wesleyan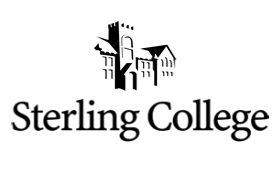 Friday, September 2, 2011
Sterling, Kan. – In their 2011 home opener, the Sterling College Men's Soccer Team fell to Oklahoma Wesleyan University by a score of 1-5 at SC Soccer Stadium on Friday evening.

Wesleyan's Julio Rodarte started the scoring in the 12th minute with a goal on SC's Jordan Cabrera, and Lucas Almeida increased the lead to two goals in the 35th minute. OWU carried that 2-0 lead into halftime.
Sterling found life early in the second half when Tyler Lowden powered a ball into the back of the net off of a Brennen Hodge assist in the 49th minute, but SC would not be able to hold the momentum.
Oklahoma Wesleyan would add goals in the 59th, 68th, and 73rd minutes to seal the 5-1 victory and hand Sterling their second defeat of the season.
After this evening's game, SC is 0-2 in 2011. The Warriors will have a chance at their first victory tomorrow in a 3:00 pm afternoon game against St. Gregory's. Watch the game live on the Sterling College Sports Network.