Middlebrooks to Speak at Black History Convocation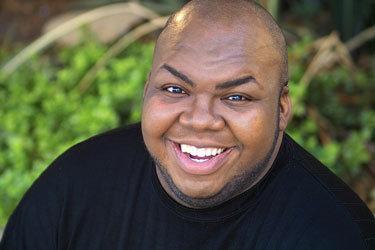 Thursday, February 16, 2012
Alumnus Windell Middlebrooks '02 got his first break in Weekends at the D.L., a comedy sketch television show, in 2005. Things have only gone up for him since then, resulting in fame and a fairly recognizable face.
His success and life experience is bringing him back to Sterling College to speak at this year's Black History Month Convocation on Friday, February 17 at 10 a.m. in Culbertson Auditorium. His speech titled "When You're Called to be Great!" will be open to the public.
Black History Month Convocations have included step routines, business leaders and chaplains. The event perennially challenges staff, faculty, and students to "one up" the previous year. 
The students are excited to hear Middlebrooks speak because of his funny roles, but Middlebrooks is about more than his portrayal of comedic characters. "The students can learn so much from Windell: persistence, not being boxed in, joy," said Amy Thompson '96, director of alumni and parent relations. "He has a lot to offer. He has always known what he wanted and he was intentional about striving to achieve his goals."
The motivated actor's most recent TV role is Dr. Curtis Brumfield, Deputy Chief M.E., on ABC's Body of Proof. His professional acting experience dates back to 2005, following the reception of his master's degree in acting from the University of California-Irvine. Middlebrooks has since starred on The Suite Life on Deck, Hannah Montana, My Name is Earl, Chocolate News, Entourage, and Scrubs. He has also appeared in various other TV shows, movies, and commercials.