Mike Woodruff to give Sterling College Commencement Address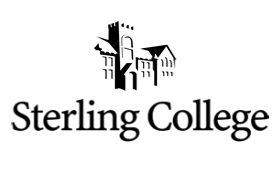 Mike Woodruff of Lake Forest, Ill., will give Sterling College's Commencement address during the College's 117th Commencement ceremonies at 9:45 a.m. on Saturday, April 25 in Smisor Stadium.
Woodruff, the Senior Pastor at Christ Church Lake Forest, will present a speech titled "Cross the Line." He has been on staff at Christ Church since 1999 and became the senior pastor in 2003.
Woodruff is a former college pastor and founder of The Ivy Jungle Network – a loose affiliation of over 7000 men and women who minister to collegians. He also served as the President of the Christian International Scholarship Foundation (CISF) for thirteen years. CISF is a leadership development initiative that helps senior leaders from the Majority World mobilize the church to focus on critical issues such as HIV/AIDS, government corruption, micro-loan programs, and the abuse of women. The group has placed over 100 leaders in senior leadership positions in NGOs in 37 Majority World countries.
Woodruff has also published over 200 articles on a wide variety of topics and is the author/editor of several books. He and his wife Sheri have three boys.