Natalie Gordon finishes third at NAIA National Track Meet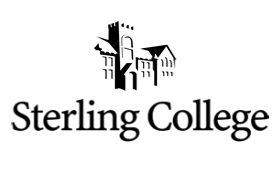 Senior Natalie Gordon finished her track career with a third place finish in the 400-meter hurdles at the NAIA National Track Championships held in Edwardsville, Ill.
Gordon entered the event ranked 13th overall with a time of 63.85. She ran a personal best time of 62.77 in the quarterfinals and a 62.94 in semifinals. In the finals she set another school record and another personal best with a time of 62.08 good enough for a third place finish.
" I was really surprised to finish so high," said Gordon. "When I was getting into my blocks for the finals I just prayed God, I didn't really expect to get this far, so I guess whatever we do from here is just bonus". <!--[endif]-->
Gordon finishes her chapter as one of the elite competitors in Sterling track history.
Sophomore Chris Morr also made the trip to nationals and came home with a 13th place finish in the 110 High Hurdles.