New Board Member Elected to SC Board of Trustees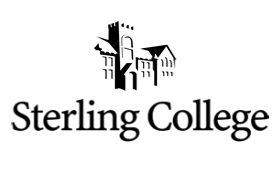 Sterling College elected a new Chair and new Board member to the Board of Trustees during their Spring meeting.
Tony Thompson, a 1969 graduate of Sterling, was elected Chair of the Board. Thompson has been a member of Board of Trustees since 1998 and has served on the Finance and Investment and Board Development Committee.
"Tony Thompson has been unflagging in his support of Sterling College. His guidance has been matched with tremendous financial support. This man is an exceptional leader and a unique alumnus." Sterling College's 10th President, Dr. Bruce Douglas, commented.
Thompson was elected to serve as Chair following the resignation of Dr. Tom Simpson, Sterling physician. Simpson, who will remain a member of the College's Board, has served as a Trustee since 1987 and was the Chair since fall 2005.
Thompson is Chairman and CEO of Thompson National Properties, Irvine, Calif. and founded Triple Net Properties, LLC in 1998. Triple Net Properties recently merge with Grubb and Ellis Company in 2007. Thompson now serves as Chairman of the Board of Grubb and Ellis.
Talle Voorhies, Irvine, Calif., was elected as a new Board member. Voorhies is the Executive Vice President of Grubb and Ellis Reality and Executive Vice President of Grubb and Ellis Securities.