New Employees Join SC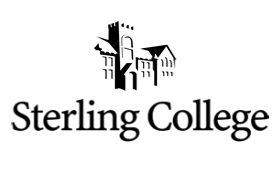 Sterling College announces new employees to the SC family.
Maggie Anderson joins SC as assistant director of admissions. Maggie has an undergrad music degree and an MBA from George Fox University. She has been an admissions training specialist for American Intercontinental University.
Kati Bennett will be serving as the financial aid assistant. She holds a bachelor's degree from Sterling College in business administration.
Jim Cox is the coordinator of online partnerships and recruitment and comes to Sterling College having spent 40 years in teaching and administration in the public school system. He has a master's degree in K-12 administration from Whittier College in California.
Lisa Kidd is the online student services coordinator and she comes to Sterling from Bethany College where she served as the admissions representative transfer coordinator. She graduated from Bethany with a degree in criminal justice.
Susie Knight comes to Sterling College from Lyons, Kan. and joins the staff as the student account coordinator. She has previously served as an office manager.
Joellen Maurer will be serving as the coordinator of foundations of servant leadership. Her duties include writing the curriculum and teaching a section of Foundations of Servant Leadership, as well as working with the other instructors of the course. Foundations is  a course that is required of all Sterling College students. Joellen holds a masters degree in spiritual formation from Trinity International University.
Lance O'Donnell is the assistant director of information technology. Prior to coming to Sterling, Lance worked as a consultant for Dell and Perot Systems doing anything from desktop support to HMI (Human Machine Interfacing), as well as network design/installation and systems support.
Amy Thompson is the director of alumni and parent relationship. Amy '96 returns to her alma mater where she served as the director of alumni from 1998 to 2003. After leaving Sterling, she completed a master's degree in communication from Bethel College, Minn. From there, she worked in communications, oversaw volunteers with the Christian Reformed World Relief Committee in Kenya, and administrated the program for international students at Lamar Community in Colorado.
There have also been some position changes within the College.
Christian Dashiell '02 has accepted the role of interim chaplain in addition to his role as director of campus ministries. He will be coordinating all chapel services on campus.
Lisa Parson has been serving as the director of career services and first year program. Recently she has taken on the responsibility of academic support. She will be teaching the academic success class, overseeing the tutoring program, and working with students individually to improve study skills.
Mitzi Suhler has moved from her administrative assistant role for innovation and technology to financial aid coordinator.