New faculty announced for 2012-2013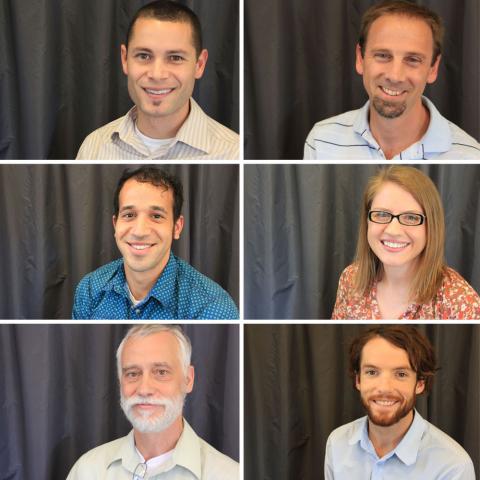 Wednesday, August 15, 2012
Several new faculty members are joining the College this year.
Dr. David Briones will be teaching in the theology and ministry department. He earned his B.A. in Biblical Studies with an emphasis in Biblical Languages from Life Pacific College and his M.Div. in Pastoral and General Ministries from the Talbot School of Theology at Biola University. 
Briones then finished his M.A. in Theology and Religion and Ph.D. in New Testament from Durham University. Briones has experience as a college pastor and an adjunct professor.
Dr. Daniel Julich is joining the history and government department this fall. He earned his B.S.in Mathematics from Palm Beach Atlantic and his M.A. in Biblical and Theological Studies from Wheaton College. Julich completed his Ph.D. in History from the University of Florida.
Aaron Kennedy is joining the faculty this year as an assistant professor of theatre arts. He earned his B.F.A. in Theatre from Emporia State University and his M.F.A. in Theatre from the University of Wisconsin – Madison.
Hanna Kozlowski-Slone is joining the art and design department as an assistant professor of art. She graduated Summa Cum Laude from Anderson University (SC) with a B.A. in Art, and she earned her M.F.A. in Visual Arts with an emphasis in Painting from Clemson University.
Frank Leone will be teaching in the education department. He comes to Sterling College with over 30 years of experience in public and private education, most recently serving as administrator of Flint Hills Christian School in Manhattan, Kan. Leone earned his B.A. in Political Science from University of Iowa and his M.S. in Education Administration from Pittsburg State University.
Matthew Winning is serving as faculty in the communications and theatre department. He earned a B.A. in Theatre Arts and Political Science from Gardner-Webb University in Boiling Springs, North Carolina. His M.F.A. in Acting was completed through Regent University.