New Staff Named for Sterling College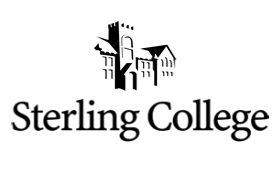 Thursday, September 10, 2009
Sterling College begins the new academic year with new staff members across campus. There are 13 new full-time and three new part-time staff.
Full time staff:
Luke Cureton joins Sterling as the head golf coach and assistant men's basketball coach. Luke graduated from SC in 2003 and worked in the admissions office and advancement department until 2006. He earned his Master of Education Degree in Sports Administration from Wichita State University while interning in the College's athletic department. He and his wife, Erin, also an SC graduate, moved back to Sterling this summer.
Tim DeVries is a newcomer to the College's maintenance department. Tim earned a Bachelor of Science in Ministry. He enjoys sports and other recreational activities. He is the son of Jim and Lynn DeVries.
Dr. Marvin Dewey is the new Vice President for Institutional Advancement at the College. Dr. Dewey came in June from Edmonton, Alberta, Canada, where he was a senior consultant for a firm dealing primarily in the areas of municipal and provincial management and governance. Before that, he was the president of Taylor University College and Seminary in Edmonton for over 10 years. Dr. Dewey holds a doctorate in higher education from Peabody College of Vanderbilt University, Nashville, Tenn. He earned a master's in divinity from Sioux Falls Seminary and a bachelor's degree in religion from Taylor University College in Edmonton. Dr. Dewey lives in Hutchinson and has one married son and a daughter who attends the University of Sioux Falls.
Jennifer Ellis joins Sterling as the head volleyball coach. She moved to Sterling from Hickory, North Carolina. She holds a master's in counseling and human relations. She and her husband, Jeremy, have two small sons.
Pamela Holderness is a newcomer to Sterling College's housekeeping department. She has worked in special education for 13 years and is taking classes at SC to receive her certification. She has one daughter and a grandson.
Dr. Paul J. Maurer is the new president of Sterling College. He is now in his ninth month as the eleventh president of SC. His inauguration is scheduled for October 23. He led Trinity International University in Deerfield, Ill., as its Senior Vice President of Institutional Advancement and President of Trinity International Foundation for six years. He received his Doctor of Philosophy in Political Science from the School of Politics and Economics at Claremont Graduate University, his master's in divinity from Gordon-Conwell Theological Seminary, and his Bachelor of Arts from the University of Cincinnati. His wife, Joellen, and four children moved to Sterling in June.
Lesa Plinske joins Sterling as a new member of the housekeeping department. She was a dental assistant for 10 years. She and her husband, Vern, moved to Kansas from Florida last year. They live in Geneseo and have three daughters.
Crystal Ramirez joined the College as a financial aid assistant in June after working in the accounting office for a manufacturing company for the past six years. She and her husband, Brett, live in Sterling and have three children at Sterling Grade School.
Heidi Shantz is the new student accounts coordinator at SC. She worked for Grace Bible Church in Hutchinson for four years before coming to work at SC. She earned a bachelor's degree in business administration from Southwest Baptist University in Bolivar, Mo. Shantz lives in Hutchinson.
Amberli Strickland became the new resident director of Evans Hall after graduating from SC in May with a bachelor's degree in business administration. She was involved in many activities during her college career. She and her husband, Matt, were just married this summer.
Ben Swihart became the new resident director of Campbell Hall. Swihart is a 2009 alumnus of SC with a dual degree in history and religion and philosophy. His brother, Seth, and sister, Addie, are students at SC. Ben and his wife, Karin, were married in April. Karin serves as the director of marketing communications at the College.
Will Teufel is the new e.Sterling Instructional Designer. He has been with Sterling College since last October. He taught in Kansas public schools for over 10 years. Will holds a bachelor's degree in music education and a master's in music from Kansas State University. He and his wife, Theresa, have three children in school.
Melissa Yarrow became the new resident director of McCreery Hall after her graduation in May from Sterling. She holds a dual degree in communications and Christian ministries. She was the president of the Student Government Association and active in many areas of the College.
Part time staff:
Ashley Tesone began coaching at SC last fall. She is the assistant cross country and track coach. She earned a bachelor's degree in adult fitness from Greenville College. She is also the manager of the Sterling Community Wellness Center. She and her husband, Travis, live in Sterling.
Travis Tesone is a new assistant football coach. He holds a bachelor's degree in physical education (K-12) from Trinity International University. He was an assistant coach at Greenville College prior to coming to SC. He is married to assistant cross country and track coach, Ashley.
Jennifer Underwood is the newest member of the marketing department. She received a bachelor's degree in English from Grace College, Winona, Ind., and a master's in English from Indiana University. She taught high school in Chicago and also taught on the mission field in Okinawa, Japan. She and Dave, Sterling's men's soccer coach, have four children.