Nikki Lerner to speak at Sterling College Freeman Lecture Series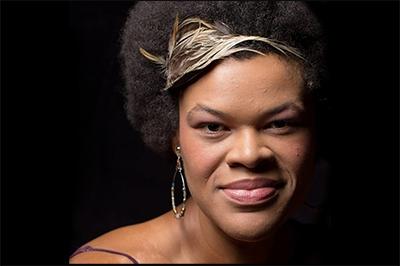 Tuesday, January 28, 2020
Sterling College will welcome Nikki Lerner, artist, speaker and author, on Friday, April 3, 2020, for the spring Ross and Fern Freeman Lecture Series for Servant Leadership. The Freeman Lecture Series speaker will deliver her message at 10 a.m. in Culbertson Auditorium on the campus of Sterling College. The public is invited to attend. 
"Nikki is an incredibly talented worship leader and artist with a passion for connecting diverse groups of people with one another and with God. This event would not be possible without the generosity of Ross and Fern Freeman and we thank them for blessing our community with the opportunity to connect with and learn from such a creative and dynamic leader," said Paul Brandes '11, chaplain.
Lerner, in addition to being an artist, speaker and author, is also a culture coach with over 20 years of practical ministry experience. She seeks to help others engage with one another across culture lines and is passionate about seeing people come to an understanding of those different from themselves through music, learning and conversation.
Lerner travels widely as a speaker and performer, bringing her talents to churches, conferences and other organizations interested in her unique perspective and expertise on cultural diversity.
Prior to going full time as a speaker and performer, she served for seventeen years as worship director at Bridgeway Community Church in Maryland, building a diverse worship ministry. She serves on the leadership team of the Multicultural Worship Leaders Network and has released three solo CD projects.
The Freeman Lecture Series seeks to educate individuals on the various values and applications of leadership by highlighting the servant leadership attributes present in others. Those interested in attending the lecture should RSVP to Erica Foss in the Office of the President at 620-278-4213 by Friday, March 27.
Sterling College is a Christ-centered, four-year college located in Sterling, Kansas, with a mission to develop creative and thoughtful leaders who understand a maturing Christian faith. For more information, visit www.sterling.edu.