Nix and Gage to perform joint recital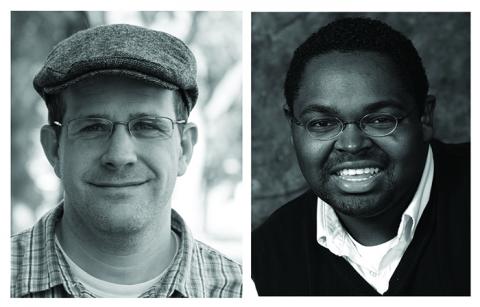 Dr. Brad Nix, associate professor of music, and Ryan Gage, visiting vocalist, will perform a joint recital on Tuesday, May 14, at 7 p.m. at the Sterling United Presbyterian Church. Gage is the minister of worship and arts at the Hutchinson First Church of the Nazarene in Hutchinson, Kan. The free recital is open to the public with a reception to follow.
Gage will be accompanied by Nix on the piano and together they will perform a variety of pieces including the genres of opera, jazz, Broadway and patriotic tunes. Nix will also play some of his original sacred pieces. This is the second performance of the recital; the duo performed together held last month at the Hutchinson First Church of the Nazarene.
Gage began working at the Hutchinson First Church of the Nazarene in 2011. He earned his Bachelor of Arts in Vocal and Instrumental Music Education from Southern Nazarene University. He has participated in a wide variety of musicals and operatic productions, including "Technicolor Dreamcoat" in which he held the lead role. He has also been a featured soloist in several choral ensembles and symphonies.
Nix received his Doctor of Musical Arts in Piano Performance from the University of Colorado at Boulder. He teaches applied and group piano, music theory, aural skills and arranging at Sterling College. In 2012, Nix released "Sketches in Ivory," a book and CD of piano arrangements.