Offense Struggles as Warriors Lose to Benedictine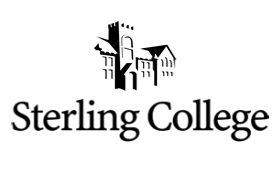 Saturday, September 3, 2011
Sterling, Kan. – At Smisor Stadium on Saturday night, the Sterling College Warrior defense would force six interceptions by the Benedictine College Ravens, but would not be able to put together any offensive drives.  BC's two scoring drives would be enough to give the Ravens a 14-0 win over SC.
Six separate Warriors would pick off BC quarterback Bill Noonan.  Mike Talton, Brian Noller, Sean Metsdagh, Cory Dunbar, Tate Arnold, and Andrew Fajardo would all have a pick in the game.
The Sterling defense would hold Benedictine to under 270 yards of total offense, but would allow BC running back Kevon McGrew to have a good game running the ball.  McGrew would take 26 carries for 137 yards and a touchdown.  SC would have better luck defending the pass as Noonan would only complete four more passes than interception for a total of 10 completions for 128 yards.
Offensively, Sterling would have no success.  The Warriors would manage only four first downs and 76 yards of total offense.  Chris Joly would account for much of SC's offense, leading the Warriors with 28 rushing yards and completing seven passes for 33 yards.
On special teams, Josh Wheeler would accrue 322 punting yards, pinning BC inside the twenty twice.  Doug Dunn would have one field goal attempt from 42 yards which was blocked.
Benedictine would score in both the first and second quarter.  The first quarter score was off of a 23 yard rush by McGrew.  Noonan would then complete a 29 yard pass to Geoff Akpom for the second touchdown in the second quarter giving BC a 14-0 halftime lead.
The second half would be a defensive struggle with the teams trading field position.  Sterling would be unable to put a late comeback together and would lose by the score of 14-0.
With the loss, SC drops to 0-2 in non-conference play this year.  Sterling will open up the KCAC schedule next week when Tabor College comes to Smisor Stadium to take on the Warriors with a 6:00 PM kick-off.  Watch the game live on the Sterling College Sports Network.