Olivet Nazarene University Hires Sterling's Brian Fish as Head Football Coach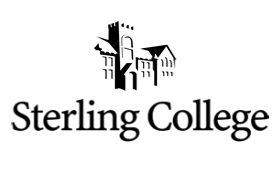 Tuesday, December 21, 2010
Sterling College Athletic Director and Head Football Coach Andy Lambert announced today that offensive coordinator Brian Fish has accepted a head coaching position at his alma mater, Olivet Nazarene University. Fish has been the offensive coordinator for Sterling College for the last five years.
Fish took over as offensive coordinator for the Sterling College Football Program for the 2006 football season and served in that capacity for five seasons. While at Sterling, Fish's offense has produced 14 All-Kansas Collegiate Athletic Conference (KCAC) First Team selections and one American Football Coaches Association First Team All-American. In 2010, Fish's offense was ranked 16th in the National Association of Intercollegiate Athletics (NAIA) in rushing offense per game and 24th in the NAIA in total rushing offense.
"Brian has been a tremendous asset to our program the last five years. He is a great recruiter and coach," said Lambert. "He has also been a significant mentor to our players and trusted friend to me and the other staff. I expect he will have great success as a head coach. We will miss him and wish him the best at Olivet."
Prior to coming to Sterling, Fish served as an assistant football coach at Malone College in Ohio. From 2000-2005, Fish as quarterback coach and passing coordinator helped produce the 14th and 20th ranked offenses in the NAIA in 2000 and 2004 respectively, two all-conference quarterbacks, and the ninth ranked quarterback in the NAIA in 2004.
Fish spent his playing days as a member of the Olivet Nazarene University football team for five seasons. Fish played receiver and tight end for Olivet having garnered First Team All Conference as well as Honorable Mention All American honors on the 1998 Olivet team that made it to the NAIA National Championship game.